Bearsden and Milngavie Business Improvements
At Hammers and Spanners we have a vast experience of all different kinds of building work and are experienced in shop fitter, interior designs and all round repairs. We cover the Greater Glasgow area for shop redevelopment and can transform your business premises into one that you have always wanted to have.
Please contact us for a free quote on all building work that Hammers and Spanners can do. On this page, you can see photos of a shop fitting that we recently completed. Also, we redesigned a local Barbershop to have a new fresh look which is so important to the look and feel of your business. Both of these business are based on Milgavie Road near homebase in Milgavie and Bearsden area.
Hammers and Spanners can complete building work within your work premises to a very high standard. Call us for a free quote.
If you require more details about the businesses that we have renovated in the past, please contact us directly. We have other examples of shop renovations that Hammers and Spanners have completed within the local area, so please let us know, as we are happy to supply photos or even take you to these premises. This way you can also talk to the owner about how happy they were with our service from start to finish.
For more details please give us a call on 07442 957 258 or email sales@hammersnspanners.com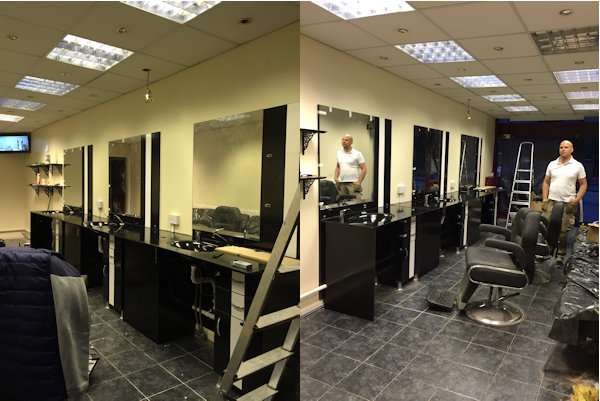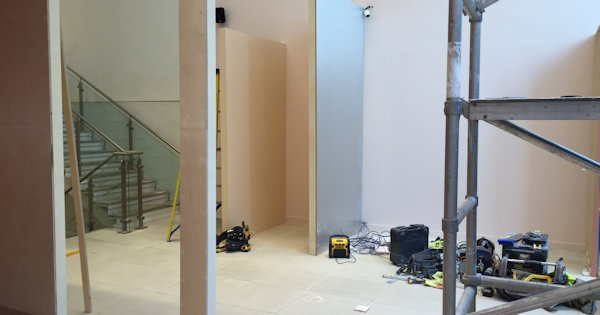 Main Services
Bathrooms

Contact Us

Read more about our bathroom fitting services in Glasgow

Kitchens

Contact Us

Read more about our kitchen fitting services in Glasgow

Home Improvement

Contact Us

Read more about our home improvement services in Glasgow
Contacts
Hammers and Spanners Ltd: Company Number 12168037
07442 957 258
Glasgow G20